Description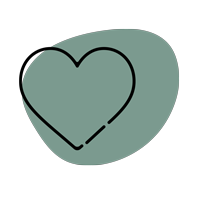 4500+ Successful deliveries
Our Buyer Protection covers your purchase from click to delivery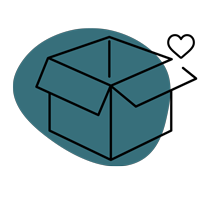 2,500+ Customers love us!
We offer best service and great prices on high quality products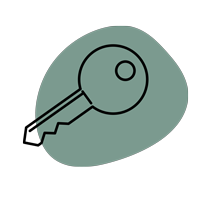 100% Safe payment
Buy with confidence using the world's most popular and secure payment methods
Orchid Focus Grow by Growth Technology
GT is a cult favourite with our Australian plant buddies (for good reason). This fertiliser is hard to beat. Here's why..
6 Reasons Why You Need Orchid Focus Grow
Growth Technology is known in the industry as GT. These are the clever chaps behind world-famous Clonex Rooting Hormone Gel. GT specialises in meeting the very high standards of commercial growers (which is where GT started themselves), so they know their stuff. Lucky for us indoor plant hobbyists, GT has created a specialist range for indoor plants. Here are 6 top reasons your orchids will love Orchid Focus.
#1 Calcium
Calcium is essential, yet most fertilisers don't include it. Do you go without and risk a deficiency? or supplement separately and cross your fingers you don't overdose? Cracked, split or curling leaves. Slow, stunted or deformed growth. Buds that fall off before plants flower… all common signs of a calcium deficiency.
Unlike many other essential nutrients (which plants can shift from old to new growth when there's a deficiency), calcium is not a mobile nutrient. If there's a deficiency when new growth forms, the damage is done. That new growth may never reach its potential, staying small, cracked, split or deformed, or rot and die early.
Orchids and other flowering plants such as Hoya and African Violets need higher levels of calcium which is why they get their own formulation with increased calcium.
#2 No urea or chlorides
Common in most fertilisers. Not in GT. Boost growth without harming the soil or damaging plant health. Outdoors, excess mineral salts can leach away from precious roots. Indoors? Plants can't escape and high-salt formulas are definitely not good for Orchids, Hoyas or African Violets.
Orchid Focus uses urea-free nitrate to give plants the critical nutrients they need, while reducing the risk of fertiliser burn. There are no chlorides in Orchid Focus.
#3  Complete
Most fertilisers list NPK only. Nitrogen (N), Phosphorus (P) and Potassium (K). Far from all the nutrients a plant needs, yet enough for food to claim to be 'complete'. Check the label. GT is different. Not just 3, but all 12 essential nutrients. Nitrogen, phosphorus, potassium, calcium, magnesium, sulphur, iron, manganese, boron, zinc, copper and molybdenum.
#4 Balanced
All formulas are both complete and balanced, with all 12 essential nutrients in the right ratio to balance the needs of orchids.
#5 pH buffered
Orchids do best with a pH level of around 6. Many of our favourite indoor plants come from warm, humid habitats where soil pH is naturally more acidic. Soil pH matters. Too acidic and some nutrients become toxic while others like calcium get 'locked up' in the soil. Too alkaline and critical nutrients like phosphorus become unavailable. Orchid Focus is pH buffered to 6 once diluted, slightly acidic, right where Orchids prefer, and where nutrients become ideally available, helping avoid both deficiencies and toxic levels.
#6 Chelated minerals
Pronounced 'key-lay-ted' (think of a key unlocking a door). Chelating minerals 'unlocks' the 5 essential metal nutrients: iron, manganese, magnesium, zinc and copper. Metal nutrients can react in soil, locking them up in  a solid form plants can't use. Chelation adds organic molecules to protect these precious metals, keeping them unlocked, water-soluble and available to your plants. All metal nutrients in Orchid Focus are chelated.
Directions for Use
Every GT order comes with one FREE 3ml pipette to make the right dose easy. Extra pipettes can be ordered here.
If you are looking for plant support clips for your orchid we have green and clear.
How much Orchid Focus Grow do you need?
Feed your orchids with Orchid Focus Grow once a week during the growth period.  The general rule of thumb is "weakly and weekly".  There are times when no feeding is required (during dormant periods), however, during active periods (generally spring and summer) orchids require regular feeding. Start with a dilution of 5 ml per 1 litre of water and adapt this to the orchids needs, never going higher than a dilution of 10 ml per 1 litre of water.  5 mls per 1 litre of water will suit most orchids.
When to change from Orchid Focus Grow to Orchid Focus Bloom
As soon as the buds appear change to Orchid Focus Bloom. When flowering, orchids nutrient requirements change. Orchid Focus Bloom is formulated especially for blooming.
Smaller doses on a regular basis typically results in more consistent growth and healthier plants compared to stronger solutions supplied infrequently. Flush orchid pots once a month with clean and pure water to eliminate any build-up of minerals.
What about foliar feeding?
While not as efficient as feeding via the roots, foliar feeding on orchids can have a positive effect. Use a more diluted mixture of either Orchid Focus Bloom or Orchid Focus Grow (half strength, 2.5 mls per litre) and use a mist bottle to spray on and under the leaves. This is best done first thing in the morning to avoid the heat of the sun.