Description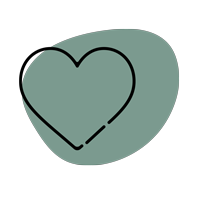 4500+ Successful deliveries
Our Buyer Protection covers your purchase from click to delivery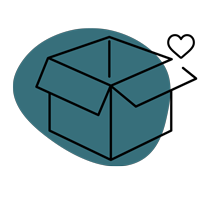 2,500+ Customers love us!
We offer best service and great prices on high quality products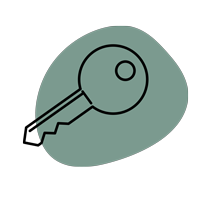 100% Safe payment
Buy with confidence using the world's most popular and secure payment methods
Rootzone by Growth Technology
GT is a cult favourite with our Australian plant buddies (for good reason). Their products are hard to beat. Rootzone by Growth Technology has been developed to work alongside your GT fertiliser every time you water. It can be used on everything from cuttings to mature plants.
What is in Growth Technology Rootzone?
As with all GT products balance is key. GT Rootzone has a balanced blend of  marine extracts, amino acids, fulvic acid, thiamine and potassium,
#1 Marine Extract
Marine extract 'Ascophyllum Nodosum' is an organic marine biostimulant that is rich in natural growth hormones including auxins, cytokinins, and gibberellins. The seaweed extract derived from Ascophyllum nodosum is also rich in essential nutrients, including macronutrients (nitrogen, phosphorus, and potassium) and micronutrients (such as iron, zinc, and manganese). These nutrients are readily available and can be easily absorbed by plants, promoting healthy development and overall nutrient uptake. The result is a more extensive and efficient root system.
#2 Amino Acids
Amino acids are organic plant proteins that create a healthier soil. Proteins play essential roles in plant structure, growth, and function. They are involved in processes like photosynthesis, enzyme activity, nutrient transport, and defense mechanisms.
#3  Fulvic Acid
Fulvic acid enhances the absorption and uptake of nutrients by plants. Fulvic acid can help improve soil structure by promoting the aggregation of soil particles. It enhances soil water-holding capacity, aeration, and drainage, which are crucial for root development and nutrient uptake. This is also assists with healthier roots and reduced risk of root rot.
#4 Thiamine
Thiamine (vitamin B1), is an important nutrient for plants. It helps plants convert carbohydrates into energy for growth and development. Thiamine also helps plants tolerate stress and resist diseases. It plays a crucial role in seed germination and helps plants produce sugars through photosynthesis. Thiamine is essential for healthy plant growth and functioning.
#5 Potassium
Potassium is another essential mineral for plant growth. It helps regulate water movement and maintain proper hydration in plant cells. It also activates enzymes that are necessary for photosynthesis. Potassium is taken up by plant roots from the soil and transported throughout the plant. It helps plants absorb other essential nutrients, such as nitrogen and phosphorus. Potassium plays a key role in building and maintaining the structure of plants and helps plants defend themselves against diseases and tolerate various stresses.
Real people with an indoor plant obsession like you!
"Everyone's always asking me how I've grown them so big in such a short period of time! Honestly the reason is the magic sauce from GT. It's truly a game changer"
Real people with an indoor plant obsession like you!
"My whole collection is fuelled by Foliage Focus nutrients and other GT products... I can't recommend them highly enough!"
Directions for Using Rootzone by Growth Technology
Every GT order comes with one FREE 3ml pipette to make the right dose easy. Extra pipettes can be ordered here.
With Rootzone a little goes a long way. It is gentle yet super-concentrated. One 250ml bottle makes over 500 litres depending on the dilution used.
How much Rootzone do you need?
Cutting or Seedlings:
Use 0.5mls per 1 litre water.
For seedings and cutting GT Rootzone is formulated to be used in conjunction with GT Clonex Clone Solution.
Established Plants:
Use 1ml per 1 litre water.
GT Rootzone has been formulated to use in conjunction with GT Foliage Focus or GT Complete Focus fertilisers for established plants.
It is recommended to be used throughout the plant's lifecycle, every time you water.
For best results, use alongside your usual fertiliser.
FAQ's
Does GT Rootzone replace Clonex Clone Solution?
No. Rootzone and Clonex are designed to work synergistically, completing what GT calls 'The Root Trifecta'. Clonex cloning gel seals cut tissue, and supplies a fast-acting, concentrated dose of growth hormones that initiate root growth sooner, while helping protect from stem rot. Clonex Clone Solution is a complete and balanced, inorganic root fertiliser, focused on supporting root growth, supplying all 12 essential minerals plants need, including calcium. Rootzone is an organic-based bio-stimulant that supplies root growth hormones and enhances the absorption of GT Clonex Clone Solution (or your fertiliser of choice). Use the GT Root Trifecta together for the win.
Can you use GT Rootzone with any fertiliser?
Yes, although GT Rootzone will enhance any fertiliser, it has been formulated to mix-feed with GT Clonex Clone Solution or GT Focus fertilisers for best results.
Is GT Rootzone the same dose as GT Clonex Clone Solution and GT Foliage or Complete Focus?
No. GT Rootzone is more concentrated than GT's fertiliser range. It's gentle enough for the 'weakly weekly' method for use every time you water but is super-concentrated. Use just 0.5mls to 1ml per 1 litre water.
How do you use GT Rootzone for watering established plants?
Add 1ml of Rootzone per 1 litre of water, add fertiliser and water as usual.
Does it matter if you add Rootzone before or after fertiliser?
No, you can add Rootzone first, stir and add fertiliser, or fertiliser first, and water as usual.
Can you add Rootzone in the same water as fertiliser?
Yes.
How do you use GT Rootzone when repotting?
Water or soak the plant in Rootzone nutrient solution 24 to 48 hours before repotting to prepare the roots and reduce transplant stress, using 1ml Rootzone per 1 litre water. After repotting, water the new substrate with the same dilution rate to aid recovery.
Does GT Rootzone smell?
Rootzone concentrate has a rich, earthy smell combined with a vitamin B scent. Once it is diluted there is very little odour. If you get close and have a good sense of smell, you'll pick up a slight earthy smell.
What colour is GT Rootzone?
Rootzone concentrate in the bottle is a rich, dark brown. Once diluted, it turns a pale, pinky-golden-brown, a shade similar to weak peach iced tea, thanks to the combination of seaweed extract and the naturally golden colour of fulvic acids.