Description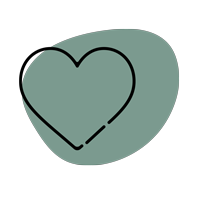 4500+ Successful deliveries
Our Buyer Protection covers your purchase from click to delivery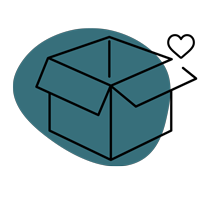 2,500+ Customers love us!
We offer best service and great prices on high quality products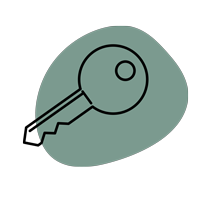 100% Safe payment
Buy with confidence using the world's most popular and secure payment methods
GrowProbe Soil Moisture Meter
Take the guesswork out of watering
The GrowProbe couldn't be easier to use. Insert the probe into the soil of your plant. Remove and at the end of the probe you will have a mini soil sample. You can then check the sample to see how the soil is doing.
The design makes it easy for you to physically check and feel the soil for moisture. The GrowProbe scoops out soil at four different levels of your plants.
Soil indicators
Bone dry soil – if the soil is dust and falls off the GrowProbe.
Dry soil – if the soil is crumbly and doesn't hold together.
Moist soil – If the soil holds together.
Wet soil – If the soil clumps together and stays on the GrowProbe.
Soaking soil – if the soil appears muddy and you can see moisture on the GrowProbe.
Tips when using
It is best used on pots 12cm (diameter) and up.
Push the probe into an empty space in the pot – near the edge, avoiding the base of the plant.
Avoid using it on root dense plants such as Bonsai.
If it doesn't go in easily, don't push it.
If the GrowProbe is used on a diseased plant, sterilise the probe with isopropyl alcohol after using to avoid transmission to your other plants.
Best suited for soil based media so the soil settles into the notches correctly. (It is able to pick up larger materials such as bark.)
Unless the soil sample is obvious that it is either wet or dry, feeling the sample between two fingers is always the best practice, as going off colour alone can be deceiving in larger pots, probe several times in different areas to confirm the soil moisture.
Common Questions
Will the GrowProbe damage the roots?
The GrowProbe is designed with a conical point that is rounded to push past roots rather than pierce them There is a change you can snag a root on a not. Avoid using on plants with dense root networks – such as bonsai.
How can I tell when to water?
Most plants are best left to dry, so wait until no moisture is felt when the soil is rubbed. Although this varies between species. Some prefer for their soil to be kept moist such as Peace Lilies.
What type of Plastic is it made from?
The GrowProbe is made using recycled industrial plastic – polypropylene, which gives it rigidity. Although it is made from recycled plastic it can't (as yet) be processed in your normal recycling.
The GrowProbe Soil Moisture Tester Specifications
29.5 cm long
Probe: 23.5 cm
Real people with an indoor plant obsession like you!
"I have just tried out my new GrowProbe on my big Monstera. She's too big for a clear pot and too heavy even when dry to go by weight of the pot. The top of the soil always seems dry so the GrowProbe is perfect for a sneaky look down deep. Love it!" -Jenni