Description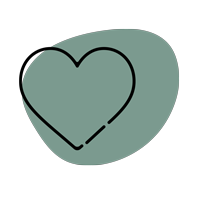 4500+ Successful deliveries
Our Buyer Protection covers your purchase from click to delivery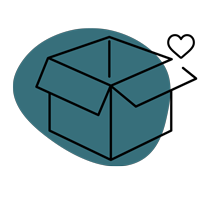 2,500+ Customers love us!
We offer best service and great prices on high quality products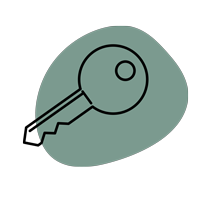 100% Safe payment
Buy with confidence using the world's most popular and secure payment methods
Behold the Indoor Plant Food elixir to get your plants growing and thriving.
Made in Melbourne by the horticulturalist duo behind The Plant Runner Truck (like a food truck for plant lovers), the Indoor Plant Food liquid is a special formulation of nitrogen, phosphorous and potassium (N.P.K), trace elements and seaweed as a superfood your plants will drink up.
It's almost completely odourless and comes with its own dropper for exact measurements and minimal waste. Each 1ml of Indoor Plant Food dropped into a litre of water and apply to plants as required.
Simply add the concentrate to your watering can at 1ml/litre, and water your plants as usual. No need to add any extra steps to your plant care routine – just add once and water in. Feeding should be done fortnightly while your plants are actively growing.
Use with The Plant Runner Neem Oil to keep your leaves lush and dust free.
Plant Runner is free of animal products, vegan friendly, and uses shore-collected seaweed.
Made in Melbourne, Australia. 
Real people with an indoor plant obsession like you!
"I've gone through a few bottles of plant runners indoor plant food. My track record with indoor plants wasn't great before I started feeding it to my pot plants. All my plants are thriving and the bottle lasts for a long time!"
Real people with an indoor plant obsession like you!
"Great!! Received step by step processing information and delivery was early! Loved the handwritten thank you as well, that personalised touch made my day!"
Plant Runner Directions
Give the bottle a little shake before using.
Add 1ml of Plant Runner Indoor Plant Food to 1 litre of water and water your plants as normal.
To keep your plants well fed, fertilise every 2-4 weeks over Spring and Summer or while your plants are actively growing. You can reduce feeding to once every 6 weeks at half strength over Winter.
For sensitive plants, feed at half strength.
The Plant Runner Ingredients
Application Rate:
1ml per 1 litre of water, as required.
Typical Analysis: 
Nitrogen:     ​  (N) 12%
Phosphorus: (P) 2%
Potassium: ​   (K) 12%
Trace Elements:
(B) Boron
(Fe) Iron
(Mn) Manganese
(Zn) Zinc
(Cu) Copper
(Mo) Molybdenum
(Mg) Magnesium
(Ca) Calcium
Plus Seaweed.
FAQ
How Do I Use It?
Add 1ml of Plant Food to a litre of water then water your plants as usual. There are measurements on the side of the pipette in your 100ml bottle to help you get the ratios right, but don't stress too much if it's a little more or less.
How often should I fertilise my plants?
Over Spring and Summer, we recommend once a month although increasing to once a fortnight if necessary is fine.
Over Autumn and Winter, plants generally slow down their growth so they don't need as much fertiliser. Fertilising once every two months at half strength over this time is perfect. However, if your plants are still actively growing (so putting out new growth) you can continue to fertilse at the regular dilution and rate of once a month.
Is it ok for Orchids?
Yes, it can be used for orchids.
Can I use it as foliar spray?
Certainly. Mix at half-strength. This is especially good for airplants! But be careful of spraying in direct sunlight – best wait until the evening.
Is it Vegan friendly?
Our plant food is not derived from any animal products.
Is it a complete feed?
Yes it is. It contains both Macro (nitrogen, phosphorus, potassium, calcium and magnesium) and Micro (boron, iron, manganese, zinc, copper and molybdenum) nutrients, so your plants won't want for anything.
I'm propagating a cutting, how much Indoor Plant Food should I add to the water?
We add one drop every two weeks, and only over Spring and Summer.
Real people with an indoor plant obsession like you!
"Amazing, good quality product. I'm very pleased. The pot size is very decent. Planter looks beautiful!"