Description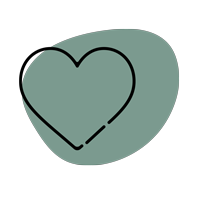 4500+ Successful deliveries
Our Buyer Protection covers your purchase from click to delivery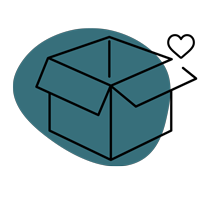 2,500+ Customers love us!
We offer best service and great prices on high quality products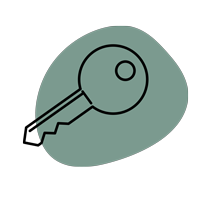 100% Safe payment
Buy with confidence using the world's most popular and secure payment methods
Plant Support In The Colour – Milk
Lucky Things was created by good pals and designers Grace, Victoria and Amalia as a way for us to explore more sustainable ways of making beautiful homewares.
They wanted to challenge the mass-manufactured unsustainable homewares culture through the use of recycled and minimal-impact materials and production.
We started with the Plant Pin because we were sick of the common ugly wirey trellis or ramshackling together alternatives to support our growing plants.
While plants are small, trellises are on full display, so we wanted to create one that could double as an artful feature. Our Plant Pins are handmade in Melbourne from 100% recycled plastic.
✔ Each Plant Pin is made of 30 used, plastic bottle lids. These bottle lids are ground up into granules, melted down and squished into our beautiful Plant Pins! Think of it as an alternative recycling system.
✔ Lucky Things Plant Pins have been designed carefully by us and then each is individually made in Melbourne, Australia.
✔ Carbon miles are small. Made in Australia and only shipped to NZ.
✔ Plant Support Pins are made of recycled HDPE plastic. Which can be recycled all over again in your kerbside recycling bin. Our Plant Pins are robust and designed to last, but every object has a lifespan. Remember that you can recycle your Plant Pin after it's long, useful life.
✔ What's HDPE you say? HDPE is an acronym for High Density Polyethylene. High Density Polyethylene is a polyethylene thermoplastic made from petroleum. HDPE is made under controlled conditions by applying intense heat to petroleum. This process, also known as "cracking," helps create ethylene gas. During its production, the gas molecules will attach to form polymers, which then produce polyethylene.
Making our Plant Pin
We worked with Precious Plastics Melbourne to turn our Plant Pin design into a mould which would be filled with melted down recycled plastic. As always, doing things differently takes a bit of extra time and care. Each Plant Pin is made individually, by hand.
Indoor Plant Support Pin Features
Size: Approx. 120mm wide by 500mm high
Colour: Made from 30 yellow bottle tops along with clear ones. Because it's a custom created using a blend of recycled plastics and given the individually handmade nature of our Plant Pins, there is a variance in lightness of colour.
How to use it: Place your plant pin 9cm deep in the soil of an indoor plant. Gently wrap your plant around the pin and watch it grow up, up, up.
Real people with an indoor plant obsession like you!
"Love Love Love! It's simple and easy. It also extends when my plants grow!"