Description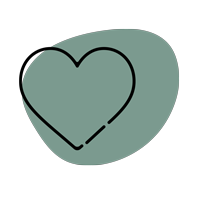 4500+ Successful deliveries
Our Buyer Protection covers your purchase from click to delivery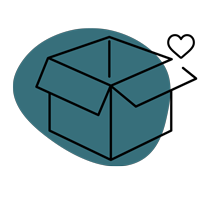 2,500+ Customers love us!
We offer best service and great prices on high quality products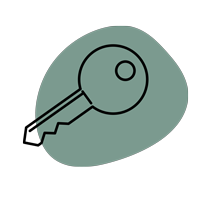 100% Safe payment
Buy with confidence using the world's most popular and secure payment methods
Hydrogen Peroxide is a natural way to manage the health of all your indoor plants.
How does Oxygen Plus Hydrogen Peroxide 3% work?
Hydrogen Peroxide
To get into the basic science of it – Hydrogen Peroxide (H202) consists of two hydrogen atoms and two oxygen atoms. That extra oxygen added to water is very useful and giving the solution many uses. It is non-toxic and biodegradable. In the right concentration it is perfect for plant care. Hydrogen Peroxide occurs naturally in rainwater (the best water for watering plants).
Oxygen Plus Hydrogen Peroxide 3%
Oxygen Plus Hydrogen Peroxide 3% has been created using distilled water and then diluted to a solution that is perfect to promote plant health and prevent diseases. The oxygen released as the hydrogen peroxide breaks down can help improve root health. When used as a soil drench or watering solution, hydrogen peroxide aids in improving soil aeration by increasing oxygen availability to plant roots. By breaking down into water and oxygen, it creates a healthier root environment and guards against root rot.
Hydrogen peroxide has antimicrobial properties and can be used to prevent diseases in plants. It can help control fungal diseases like powdery mildew or bacterial infections.
Soaking seeds in a diluted hydrogen peroxide solution can help improve germination rates. It can help remove any pathogens from the seed surface and promote healthy germination.
Oxygen Plus Hydrogen Peroxide 3% is a trusted and natural and all-round plant care solution.
Real people with an indoor plant obsession like you!
"Very happy with the product and so are my plants!"
Directions for Use
Oxygen Plus is not a fertiliser. You will need to fertilise your plants separately.
How much Oxygen Plus Hydrogen Plus 3% do you need?
Choose your dose to match your plant's needs:
GROW HEALTHY ROOTS, DEFEAT ROOT ROT & PREVENT INFECTIONS
In a watering can, mix water and Oxygen Plus 3% and pour directly into the soil.
Use the following ratios:
Healthy Roots: 10:1 ratio of water to Oxygen Plus 3%*
Root Rot: 1:1 – 2:1 ratio of water to Oxygen Plus 3%*
Prevent infections: 16:1 ratio of water to Oxygen Plus 3*
*Use every second watering.
BOOST PLANT HEATH
Mix a 30:1 ratio of water to Oxygen Plus 3% in a watering can. Water your plants with the solution every other watering.
PLANT MISTING
Mix a 32:1 ratio of water to Oxygen Plus 3% into your spray bottle. Mist your leaves remembering to get underneath the foliage.
(For foliar spraying we suggest you test the solution on a small area of the plant first, as some plants may be sensitive to it. Note: Do not use the Orchids and Peace Lilies as they are known to be sensitive.)
SANITISE YOUR SEEDS
Cover the seeds with Oxygen Plus 3% in a sealed container. Let them sit for 4 hours then rinse thoroughly with water.
DISEASE-FREE POTTING MIX
Add 125 – 250ml of Oxygen Plus 3% to your organic growing medium, mix thoroughly and plant.
TREAT FUNGAL INFECTIONS
Mix a 16:1 ratio of water to Oxygen Plus 3%. Heavily coat all sides of the roots with the  solution to flush the fungus. Alternatively, use a spray bottle to spray the foliage and stems.
PEST AND INSECT REPELLANT
Mix a 4:1 ratio of water and Oxygen Plus 3% foliage and stems daily for one week. Increase to 2:1 ratio if your plants can handle it. Reduce the treatment to once a week until finished. Alternatively, dip a cotton bud in Oxygen Plus 3%, apply directly to bugs, then remove.
(For foliar spraying we suggest you test the solution on a small area of the plant first, as some plants may be sensitive to it. Note: Do not use the Orchids and Peace Lilies as they are known to be sensitive.)