Description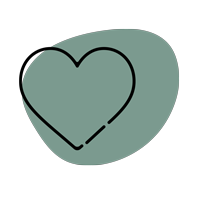 2000+ Successful deliveries
Our Buyer Protection covers your purchase from click to delivery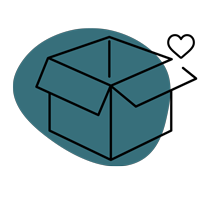 700+ Customers love us!
We offer best service and great prices on high quality products.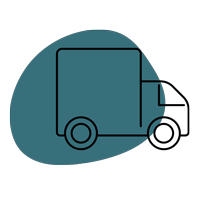 Shipping NZ Wide
FREE Shipping on orders over $100 or from $7!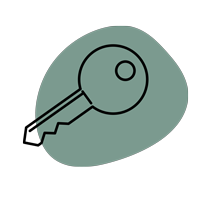 100% Safe payment
Buy with confidence using the world's most popular and secure payment methods
GROCONUT® Plant Growth Tonic – 350 gram tub
100% natural Groconut is an environmentally-friendly, vegan, organic alternative to synthetic rooting stimulants and growth boosters. You absolutely can use it by itself for a growth boost, but for even better results, I'd recommend mix-feeding with a fertiliser.
Groconut also helps plants take in maximum nutrients. Superb for cuttings to get those roots growing. Encourages new growth of lateral buds. Stimulates cell growth for bigger, healthier, faster-growing leaves and roots.
1 tub of Groconut makes 330+ litres
This is the new 350gram tub size in Groconut, also available in the original 45 gram Groconut starter pack. The 350gm tub makes 330+ litres based on the lower end of the range (1/4 teaspoon per litre). That's the level I use when mix-feeding. More about dose, directions and mix-feeding coming up. At that level, the 350-gram tub works out at only 26 cents a litre, a significant saving from the 45-gram pouch at 42 cents per litre.
Groconut is made from fresh, naturally nutrient-rich coconut water, from young green coconuts, in a concentrated powder formula. Use Groconut for propagation, transplanting, as a growth booster for roots and leaves, or in every water for general maintenance. Alter dosage to suit use (see directions below).
The dose varies (directions below), but I use 1/4 teaspoon per litre for my jungle as I mix-feed. You can go up to 1 teaspoon per litre.
Real people with an indoor plant obsession like you!
"It's like steroids for my plants! I've had wonderful results, with my seemingly dormant monstera standleyana and pothos all coming to life with amazing variegation. I'm thrilled."
Groconut Usage Tips
Keep it cool: Best kept sealed, in the fridge. If that's just not going to work for you, then keep it sealed in a cool, dry place, away from water and out of direct sunlight.
Keep it dry: Be careful. Groconut loves water! If water gets in, it'll turn into a solid. You can still use it, but it won't be as effective, so be paranoid and keep it dry! Keep sealed when not in use. Keep in the fridge. Only use a dry teaspoon every scoop.
Feed Your Plants
To fuel that rapid growth boost, your plants will use up their stores of nutrients from itself and from the soil. Groconut is not a complete & balanced plant food, it's a growth booster, so don't stop feeding your usual food!

If you don't already have a go-to plant food, my favourite is Plant Runner. If you don't replenish those vital nutrients, instead of growth you can end up with deficiencies and deformities.
GROCONUT® How To Use
Foliar Spray:
Mix ¼ teaspoon of Groconut per litre of water into a spray bottle. Shake well, and use mixed solution within 12 hours. Spray foliage (especially the undersides) of plants and cuttings once a week for best results.
Soil Ameliorant:
½ teaspoon of Groconut per litre of water. Mix well. Pour solution generously over soil until water runs through the bottom of the pot. Use mixed solution within 12 hours. Use Groconut with every second watering for best results.
Propagation:
1 teaspoon of Groconut per litre of water for use in propagation. Mix well, and leave the base of the cutting in solution for 30 minutes to 1 hour. Discard solution and put cutting in your choice of growth medium.
TIP 1: Foliar spray or use the above method to re-soak cuttings once a week throughout the propagation process to stimulate growth.
TIP 2: Instead of discarding the solution, dilute it further and add it into your potted plants/gardens to reduce waste!
TIP 3: Use Groconut with Urban Botanist's Cloning Paste for great results! "Studies have shown that coconut water enhances plant quality (by regulating physiological and morphological processes) of treated plants better, in comparison to solely treating with synthetic cytokinins"
Hydroponics:
Semi-Hydroponics:
Add Groconut to reservoir for 6-12 hours. Replace with clean water. For best results, add hydrogen peroxide (3ml per litre of a 3% solution) to the reservoir after use.
Hydroponics
For use in full hydroponic systems we recommend using Groconut 6-12 hours before you're due to do a clean and a water change.
Based on favourable EC/PPM levels, we recommend using Groconut in the following doses:
·  Seedling Phase: ¼ teaspoon per litre
·  Vegetative Phase: ½ teaspoon per litre
·  Flowering Phase: 1 teaspoon per litre
Transplanting:
Mix ½-1 tsp of Groconut per litre of quality new soil medium when repotting to reduce/prevent the effects of transplant shock.
TIP: Add activated charcoal into your soil mix for best results.
Use mixed product within 12 hours for best results. Using it after this time may mean the active ingredients are no longer effective and beneficial bacteria may start to multiply. This is very useful for conditioning soil of potted plants/gardens, however not useful for unrooted/rooting cuttings or hydroponic plants which thrive in sterile conditions.
Real people with an indoor plant obsession like you!
"I love Groconut & cannot recommend enough!! Groconut helps reduce transplant shock & grows roots faster. Since using Groconut i found it helps promote a healthy root system and i also use it as a "feed" and my plants & propagations are thriving!"